Before relocating to Arkansas, check out a few facts about 'The Natural State.' Unlike anything you have experienced before, Arkansas is a peaceful state with plenty of rolling hills, friendly neighbors, farms, and down-home comfort. You will love your new state, especially once you learn the facts below.
Down by the River
Is where all the fun happens. Grab a cooler and a 12-pack, a few fishing poles, and the bathing suits when you want to have a little fun and beat the state's heat and humidity.
No Professional Sporting Teams
Sports fans hate the idea of relocating to a state without a professional sporting team, but the angst isn't so bad in Arkansas. The University of Arkansas Razorbacks enjoys support from sports fans throughout the state. You will see Razorbacks memorabilia about everywhere and likely hear a few conversations as well.
Breakfast Will Never Be the Same
How many mornings have you enjoyed Chocolate Gravy? Once you relocate to Arkansas, it becomes an everyday morning meal. Try Chocolate Gravy with bacon and biscuits for a superb start to the day.
The Blue Law
Stock up on liquor on Saturday evening. Arkansas has a strange liquor law called the 'Blue Law' that prevents alcohol sales on Sunday. Bars are open if you want to hang out with friends, however.
Let Nature Soothe You
According to the Great Guys Moving Arkansas guide, natural beauty is one of the top pros for moving to the state. Take every opportunity possible to get outside and enjoy the rolling hills, glorious sunshine, hunting, hiking trails, amazing lookout points, and, of course, The Ozarks. Natural beauty is a highlight of living in Arkansas.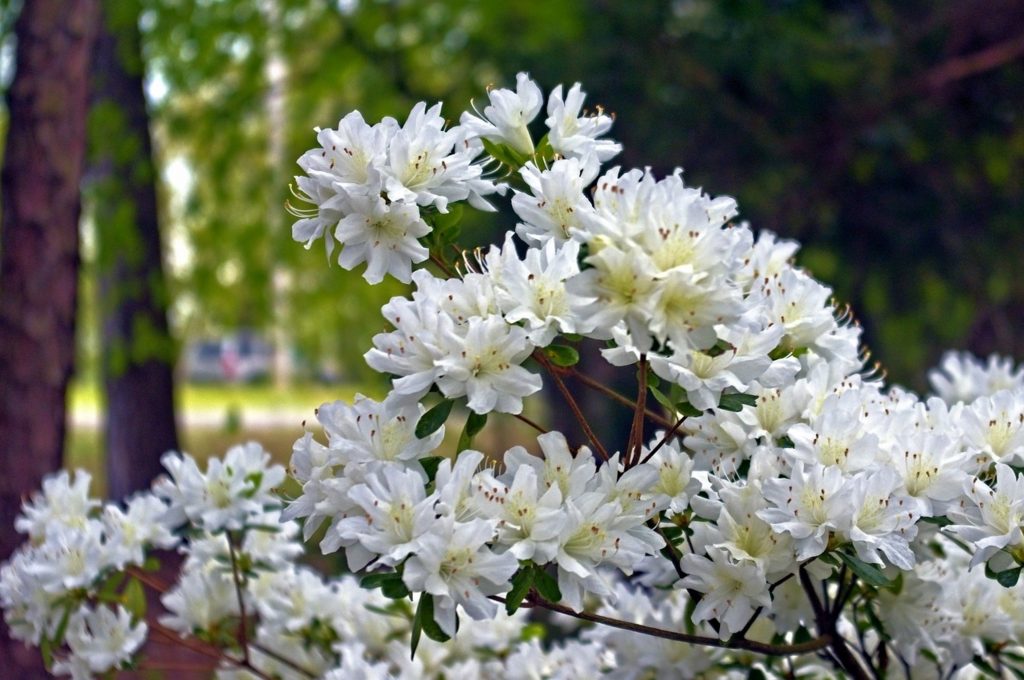 Buy a Gun
Arkansas is filled with gun-toting men and women. Some carry guns for hunting purposes while others simply invoke their First Amendment rights to carry. If you want to fit in with the crowd, buying a handgun is probably a good idea.
That's Crappie
Crappie is a type of fish, and in Arkansas, it is the main course for families quiet often. Don't be alarmed if you hear conversations about 'crappie' from the locals or if someone asks how you like your Crappie! As strange as the name sounds, Crappie is quite delicious!
Man, it's Hot
In a state that averages a summertime high temperature of 93 degrees, saying that it is hot is an understatement. Add in the humidity, and summers in Arkansas can be downright sweltering and uncomfortable. Prepare for both heat and moisture in your new home state.
Mosquito Alley
Arkansas has hot, humid summers. This provides mosquitoes with the perfect breeding grounds. Expect them to come out in full force during the summer, especially if your home has any standing water. Carry bug spray with you wherever you go. Call a pest professional rather than battle mosquitoes all summer long.
A Tall Glass of Cold Sweet Iced Tea
In a tall, oversized glass served with plenty of ice is sweet tea. It is the drink of choice in Arkansas for many people. Arkansans do not make your average sweet tea; you have been forewarned. Summer, spring, winter, and fall, sweet tea is the drink you'll always find available in a big pitcher. If you do not like it sweet, don't drink the tea or make it yourself!